Ryan Adams
Review of his album 'Demolition'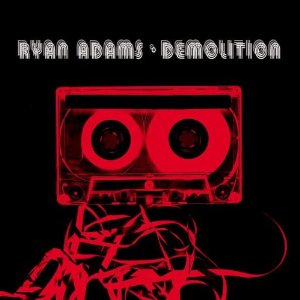 The problem with songwriters as prolific as Ryan Adams is the age old conflict between quantity and quality. Is it better for an artist to release a handful of great albums or a whole bunch of pretty good ones? So far Ryan seems to be serving up a whole bunch of great ones. Whilst Demolition may not be quite up to the same standard as Heartbreaker or Whiskeytown's Stranger's Almanac, it is still a wonderful album.
Recorded over the last few years, Demolition is a collection of unused demos from various sessions with assorted musicians. Most of the songs were drawn from either the stripped down 'Suicide Handbook' sessions or from some recording sessions Ryan did with his 'cow-punk' band, The Pinkhearts. The Pinkhearts material, opening track and first single Nuclear as well as standout tracks Gimme a Sign and Starting to Hurt, rocks like vintage Replacements or Pixies.
However, it is on the slower numbers where Ryan has always shone and Demolition is no different. 'Dear Chicago' and 'Cry On Demand' are amongst the most heart achingly beautiful songs that Adams has penned. The only downside to the album is nothing to do with the quality of the songs. It is more to do with the lack of continuity in style, a common downside that accompanies this type of compilation. There is no denying either the boy's talent or the bright future ahead of him. It just seems that Ryan needs a little more focus to get where he's going.
Mark Grassick