Richard Hawley
A review of the album 'Richard Hawley'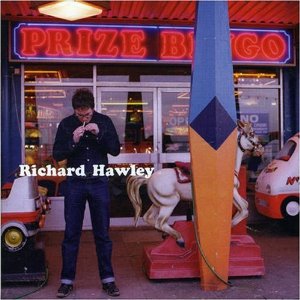 Richard Hawley is an English guitarist who has played with many big names in the music industry since he was a teenager. These include Pulp, All Saints, Robbie Williams, Finlay Quayle and Perry Farrell among others. He is now releasing his eponymously titled debut album on Setanta records, having apparently discovered his voice.
The album is short, only seven tracks and starts off with 'Coming Home' a gorgeous song with laid back guitars and smooth rich vocals. The lyrics are melancholy - 'Got a situation, blowing in my head / short time to stay here / long time to stay dead'. This drifting, dreamy song very much sets the feel for the album. 'Bang to Rights' is another sumptuous rich song which demonstrates Richard Hawley's strong almost brat-pack style voice. 'Caravan' is a gorgeous instrumental and 'Naked in Pitsmoor' is a song of lost love.
Musical similarities could be drawn to Lambchop and Grandaddy, and also to our own David Kitt. A short and interesting debut album which could almost have been an EP, especially when you consider that the first song 'Coming Home' is very much the stand out track.
Niamh Grimes