Various Artists
A review of the album 'R & B Masters'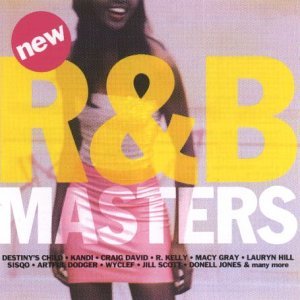 While listening to this album you could be excused for thinking we were still in the 20th Century - most of the songs featured here dating back 3 - 4 years. The best this 40-track compilation has to offer is 'All My Life' by KC & JoJo, one of my favourites from way back in 1998.
Apart from that, Sisqo's 'Thong Song' and Destiny's Child's 'Say My Name' are the only other worthy mentionables. This album seriously lacks new material with Mary Mary's 'Shackles (Praise You)' the most recent featured hit.
Current mainstream favourites Jennifer Lopez and Samantha Mumba do feature however, despite both of them having recent No. 1 singles in England and Ireland respectively, the record companies have decided that we'd prefer to hear their debut singles 'If You Had My Love' and 'Gotta Tell You instead'.
This compilation should have been released 2 years ago and with the word NEW splashed across the front of the album sleeve. However in light of all the above April 1st would be a more suitable release date - expect to see it in bargain bins within a month.
A miserable one out of ten to these ears.

Mick Lynch