Pugwash
A review of their compilation album 'Earworm'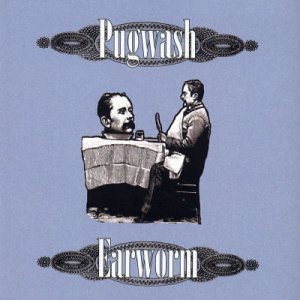 If, like me, you are familiar with the music of Irish band Pugwash, these songs will sound very familiar, but for those of you discovering the singing and song-writing talents of Thomas Walsh & Co. for the first time, Earworm is essentially a compilation of the best tracks from their first two albums Almond Tea and Almanac.
From the opening number Almanac, you will notice a Pink Floyd influence of experimenting sound effects and as the album progresses there's definitely a heavy Beatles influence, most prominently on 'Darkness Makes Us Blind', which isn't unlike the Revolver track 'Tomorrow Never Knows'.
'Keep Movin' On' and 'The Finer Things In Life' (a single from their debut album) both get the George Harrison treatment with the inclusion of the slide guitar, which makes them standout from most of the other songs.
'Monorail' has a 1940s musical influence and a catchy melody with various modes of transport mentioned throughout. This is their current single release, which is getting extensive radio airplay in Australia (where this album was especially compiled for). Watch out for the video doing the rounds shortly.
On the slower side of things, Walsh can deliver just as well. 'Getting Me Down Again', 'Sunrise Sunset' and 'The Season Of Flowers' & 'Leaves' are some of the best ballads on show here. For me the highlight of the album is 'Omega Man'. A sad song with a haunting backing vibe, complete with a layer of harmonies spread over it, featuring Jason Falkner (Jellyfish and Air).
Also included are the Laurel & Hardy inspired 'Shine On Norvell Jefferson' and the radio-friendly single from last year 'Apples'. On the negative side of things, there is no new material, when one new bonus track wouldn't have gone astray.
"We'll win, we'll always win" sings Walsh on this album, and they certainly have. This is essential listening. The best Pugwash album in the world? definitely.
Mick Lynch

Check out the CLUAS review of Pugwash's album 'Almanac'


Check out the CLUAS interview with Pugwash


Check out Pugwash's website www.pugwashtheband.com