Ooberman
A review of their mini-album 'Running Girl'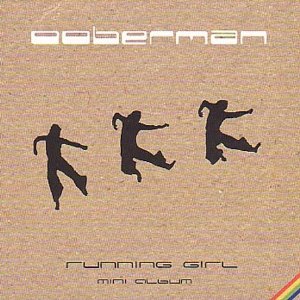 Ooberman finally emerge from their long winter (spring, summer and autumn for that matter) in the studio with nine new songs that compromise the mini-album Running Girl. This release acts as a prelude to their forthcoming second album 'Hey, Petrunko', due out next year. In the midst of their recent recording, they've been dropped by their record label, set up a new one and changed drummers.
Going through such trials and tribulations would most likely make one more contemplative, this is certainly reflected in the mini-album with a collection more meditative, thought provoking songs. Ooberman continue to use much of the dreamlike imagery they used in their debut album and, while you could accuse them of being twee, they are a band that are firmly rooted on the side poignancy and not irony.
The title track opens with a very folk-ish chord progression and soars when the chorus exclaims, "She doesn't know why that she runs / But she runs!" Then 'Flashing Light at Sunset' sees the vocal duties handed over to keyboard player Sophia Churney with her beautiful angelic voice. The lyrics outline the perfect love song to listen to while sitting under the stars. 'Here Come the Ice Wolves' is another standout track that takes the listener through images of a winter night with an uplifting theatrical quality that conjures up thoughts of ballerinas and fake snow falling all around them.
Overall, the mini-album shows a band growing up and experimenting with some new sounds. What the second album will sound like is anyone's guess (band members included quite possibly) but as the third track states, we'll know when we get there.
James Healy

Check out www.ooberman.com for more info