Neil Young
A review of his album 'Are You Passionate?'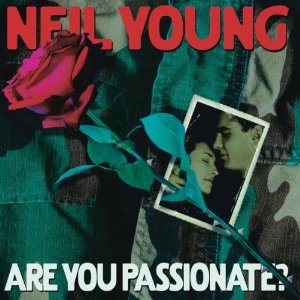 7 or 8 months have passed, so that means it's time for yet another Neil Young album. The multitude of albums that he relentlessly throws at us one after another is remarkable, this being his 38th. Or thereabouts. Sometimes these albums work, inadvertently producing some classics along the way, and sometimes they don't. Regrettably, "Are You Passionate?" is the latter.
Remember that Neil Young is the man who gave us "Harvest" with its memorable low-key country acoustics; "Rust Never Sleeps", an album that somehow gelled acoustics with punk in the most unlikely fashion and "Freedom" with hard hitting songs that flourished in their simplicity. Where those innovative albums succeeded, this one fails. A new innovation that isn't really very innovative, the album is mainly composed of soft electric guitar intermingled with R&B influences. The result is a flat, lifeless sound indicative of The Drifters having a bad day at work.
"Quit (Don't Say You Love Me)", "When I Hold You In My Arms" and "She's a Healer" are as shallow as their titles depict, while "You're My Girl", is enough make anyone's daughter cringe. For an album that's largely based on family and friends, "Let's Roll" (which is obviously inspired by 11th September) is incongruent at best. Its lyrics wage war without the political intrigue, to put it mildly. "We got to get inside there / Before they kill some more / You've got to turn on evil / When it's coming after you / We're going after Satan / On the wings of a dove". "Goin' Home" is the only possible saving grace on the record, where Young attempts to make a statement similar in style to "Rockin' In The Free World", but that falls flat too as it's under-produced and sung with no conviction.
In the same manner that some of his experimental albums in the 80s failed to ignite, this experiment is also a dismal failure. Throughout, Young sounds uncharacteristically hollow, out of ideas and in need of a break. The record constantly plods along with a similar acoustic ring and tempo for each track, making it an incessant bore to listen to.
"Are You Passionate?" To be blunt, you won't ever be passionate about this album.
Jimmy Murphy