Moon Theory
A review of their album 'Moon Theory'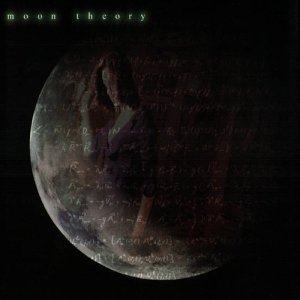 Recently released, this debut album from San Francisco's Moon Theory is an album of two personalities - one is a dark side of grinding metal mayhem with loud, cursing vocals, the other a lighter side of electronic bliss with soulful interludes.
Lead singer, Kaeti O'Ghara, has a glorious voice that should be allowed shine rather than smothered. But on the first track 'Insomnia' things start on a heavy note and it soon becomes a mesh of a mess. There's nothing new here. O'Ghara and her voice try to be a bad girl but it is not successful. Track seven, 'Blasphemy', starts as another crunchy explosive mistake only to be interrupted by what seems to be the FCC breaking into the studio to arrest the band for making rock'n'roll music. I get it. But what a pain. Now I have to skip over that part every time I play that track. Ugh.
Easier to digest however is track five, 'Hunger'. It glows with subtle electronic garnishes and quickly becomes a special treat. Other tracks 'Momentary' and 'Ruins' work well too. O'Ghara's voice floats effortlessly and strong as it echoes throughout. Track eleven, 'Primeval', has a trip-hop back-beat that sounds similar to something Portishead or Jaffa might create.
On the basis of this two-faced debut Moon Theory should stick to the stars and not think too much about it. Why make things hard?
Connie Hartmann



For more information on Moon Theory visit www.moontheory.net