Metisse
A review of their album 'My Fault'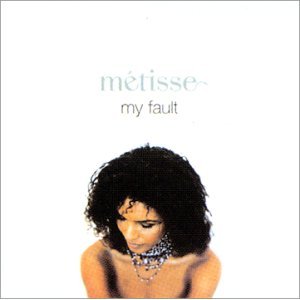 "My fault" is Metisse's debut and this Irish based duo are made up of Aida Bredou, a sultry vocalist of French-Ivory Coast origin, and Skully, West Cork mood music's equivalent to Phil Spector. Press blurb tells us that 'My fault'' is a smash on the continent and that 'Boom Boom Ba', a single, is featured in Madonna's new movie.

Metisse are pitched very firmly at the chillout end of the market - muzak with a message, if you will. Aside from the relatively jaunty 'Sousounde' and 'Boom Boom Ba' this album's songs are low key and reflective - excessively so at times. A typical Metisse composition features a poignant piano intro, whispered vocals, and an arrangement awash with synths. There's nothing wrong with this of course and it's been done before to better effect. The problem here is that Metisse are too smooth for their own good, there is no darker reliefs to contrast the smoothness, no iron behind the velvet.
Aida Bredou has a good voice but she's stuck in sex kitten mode, the album's lyrics never rise above the instantly forgettable and the production on 'My Fault' is foggy and featureless. Though they emote their hearts out Metisse sound uncannily like a noughties Enigma.