Lambchop
A review of their album 'Is a woman'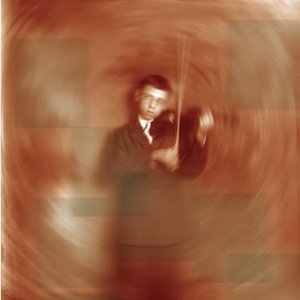 History lesson: Erik Satie was an eccentric French composer who was disowned by his family when he was found en flagrante with a scullery maid and whose life was shortened by his fondness for the demon drink. It's a contradiction typical of the human condition that such a picaresque character's fame in popular culture should rest with the '3 Gymnopedies', three gloriously atmospheric solo piano compositions, each sounding similar but not quite the same.
Such is the stink of filthy lucre these days that these pieces have long since been hijacked by film makers (love scenes) and advertisers (paint ads). On a more serious note it has been said that these compositions represent the aural equivalent of viewing sadness and regret from three different angles. Kurt Wagner, Alt.country guru and Lambchop's leader and guide , performs the same trick with "The daily growl", "The new cobweb summer", and "my blue wave", the three opening tracks on "Is a woman", Lambchop's latest release. The arrangements on these and indeed the rest of "Is a woman" revolve around scrubbed guitar, piano and low key brass and synths. These arrangements are pared down to the very quick. Every note and nuance is measured and not a sound is wasted. "Is a woman" is so restrained and hushed that it makes Nick Drake's "Pink Moon" sound like Slipknot.
Wagner himself can barely sing a note. Rather, he emotes and recites like a kind of Nashville Jarvis Cocker. His delivery is croaky and he misses even mid range notes. His lyrics are seriously odd too, and at times he sounds like a strung out straggler from a "Short Cuts" storyline. Any man who can sing about "the guts and gluttony / the chicken of the sea" or "the dog gives you a paw / you pat his head and wipe his jaw" really is out there. However the voice and the words somehow gel, particularly given the support Wagner gets from the Lambchop pianist, Tony Crow, the real star of the piece. There is not a weak track on "Is a woman" and major variations in mood or tempo are notable by their absence. However Crow's piano lines are so gorgeous that the music really glows in its low key elegance. From phrase to phrase Crow's playing is impish, plaintive and occasionally moody. Crow colours every one of these songs and fills the gaps, where they appear and where they need to be filled.
"Is a woman" has been released a little while now and it followed on from "Nixon", Lambchop's previous collection, which was a commercial and critical success. The Press ran down "Is a woman" and it's my view that lazier hacks wanted Wagner to cough up a "Nixon 2". Wagner instead took the noble course, tore up the formula, and created something new and enchanting from scratch. We should be glad he did and be thankful we've been given this wonderful music.
Anthony Morrissey