Jim O'Rourke
A review of his album 'Insignificance'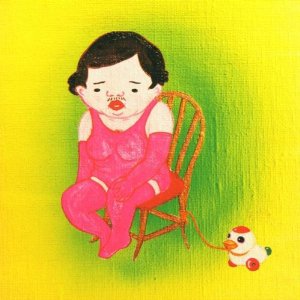 Anyone who found Jim O'Rourke's late 90s masterpiece, Eureka, a little too sickly sweet will be grinning from ear to ear upon listening to the opening track of his latest, entirely strange album, Insignificance. What sounds like a warped take on Lynyrd Skynrd's 'Sweet Home Alabama' blasts from the speakers with all the energy and enthusiasm of a newborn lamb.
Where Eureka was acoustic, mellow, understated, almost shy, Insignificance is brash, confident and surprisingly insistent. O'Rourke's membership of the US music avant-garde, melding jazz with rock, seems to have been set by the wayside. Each of the seven tracks feature his frail, fey voice making this a collection of songs rather than the musings of a bedroom experimentalist.
The guitar crunch is provided by a rather fine backing band, featuring none other than Wilco's Jeff Tweedy on lead, especially on the opening 'It's All Downhill From Here' (is this one of the O'Rourke's rather unsubtle in-jokes?) and on the even meatier 'Therefore I Am'. But this is not to say that the sounds of 'Eureka' are gone - more that there is now a sharper contrast to the lush arrangements of before.
The scathing sense of humour is still there too. Piano motifs that seem to mirror 'Love Will Tear Us Apart' and weird instrumental breaks abound. All the songs seem to describe the silly things people will do for intimacy or, later, the consequences and discomfort that over-familiarity can bring. "Listening to you reminds me of the motor's endless drone / And how the deaf are so damn lucky" he sings on 'Memory Lane'. And it still sounds so damn romantic.
Still, all is not perfect here. Like the Nicolas Roeg films that all of O'Rourke's albums are named after (Bad Timing, Eureka, Insignificance), his pretentiousness can sometimes grate. But without the abstractions, the doodling and the noisy squawl, his music is more enjoyable and more accessible. Maybe his days as an underground cult are drawing to a close.
Stephen McNulty

Click here for a review of Jim O'Rourke live in Dublin in May 2000