Jayhawks
Review of their album 'Rainy Day Music'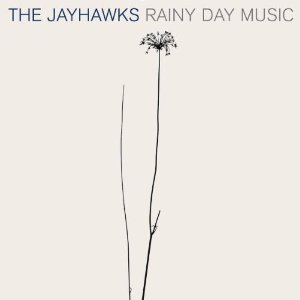 Upon the departure of co-founder Mark Olson in 1996, Gary Louris took the opportunity to reinvent Alt-country rockers The Jayhawks as a country-pop hybrid, drenched in west coast melodies and intricate vocal harmonies. The ensuing albums, Sound Of Lies and Smile were lauded by the critics and firmly brushed away any rumours of the band's imminent demise.
On 'Rainy Day Music', the band's sixth release and third without Olson, Louris' songwriting merges the two era's of The Jayhawks, full of Byrds-like country rockers complete with beautiful harmonies and jangly guitars. While there is nothing on 'Rainy Day Music' to rival 'Trouble' from the Sound of Lies album or 'Better Days' on their 'Smile' release, this album is not lacking in high points. 'All The Right Reasons' floats along on heavenly melodies while 'Stumbling Through The Dark', 'Tailspin' and 'Save It For A Rainy Day' (co-written by Matthew Sweet) are all we've come to expect from The Jayhawks and more.
Slightly more interesting are the possibilities suggested by 'Don't Let The World Get In Your Way', a Lennon-esque ballad penned and sung by drummer Tim O'Reagan and a hint that Louris may not be the only songwriting talent left in The Jayhawks. All the above parts are enhanced by the seamless production of Ethan Johns, a man who is quickly emerging as THE alt-country producer thanks to his earlier work with Ryan Adams.
All in all, Rainy Day Music is not the best or most definitive Jayhawks record but, taken at face value, it is honest, simple and relentlessly optimistic. You can't argue with that.
Mark Grassick

To buy a copy of this album on Amazon just click here