Howe Gelb
A review of his new album 'Confluence'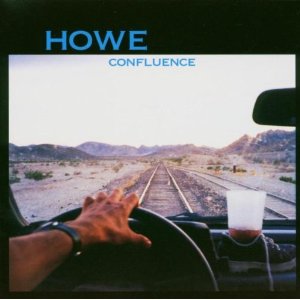 At seventeen tracks 'Confluence' is overlong. Round about track ten, focus is lost, a reflection perhaps of Howe's own wandering attention span. Where it hones in, though, the vision is acute and the songwriter's lyrical astuteness shines through.
'Saint Conformity' in particular offers up one of the best descriptive couplets this side of Tom Waits: 'She went from a small town looker / to looking like a myopic, optimistic hooker.' 'Pontiac Slipstream' posits a train of thought that traces a line from the Indian chief Pontiac, through the assassination of John F. Kennedy to Jimi Hendrix: 'and speaking of Monroe / if Kennedy never got shot then Monterey would never have Hendrix' - a typically Howe feat of lateral thought. 'Blue Marble Girl ' and 'Available Space' are contemplations on place and personal narrative, in many ways representative of the album as a whole: 'when you tire of the traffic / space is still available here'.
The whole is complemented by a self-effacing humour, evidenced by the hilarious farfisa farp of 'Pedal Steel and She'll', recorded live with certain Calexico/ Giant Sand members, for a New Jersey radio station. You can actually hear Howe trying to hold it together. This ease with the unexpected is as indicative of his unconventional approach as the restlessness with which he moves from piano to guitar. Then there is the endless fascination with analogue experimentation.

Classic Howe then, but lighter in tone and more reflective than previous outings. Ok, the croaky rendition of 'Can't Help Falling In Love' might have been better saved for post-dinner party entertainment, despite the presence of Grandaddy. Similarly, the meandering workouts of the final tracks might have been ejected but the loose beauty of the remaining songs is enough to make this record a fine one. In all, 'Confluence' is a thoughtful and wide-ranging album, mindful of late nights and long journeys.
Carol Keogh