The Go Betweens
A review of their album 'Friends of Rachel Worth'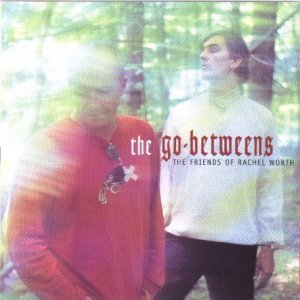 When the Go Betweens released "16 Lovers Lane" in 1998 I was so young that Kylie Minogue was my favourite musical act. It will hardly come as a shock then that the album, hailed both then and now as a classic, passed my, then eight year old, ears unnoticed. Even today, bar a small selection of songs, I have heard neither "16 Lovers Lane" nor any of the band's five previous offerings. Having witnessed the high esteem critics and fans hold the Go Betweens in, it is with curious and fresh ears that I approach the Australian groups latest release "The Friends of Rachel Worth".
On first listen the album appears, while abundant in well crafted pop tunes, to be a bit bland. On subsequent listens however, it endears itself to me as its clever lyricism becomes apparent. Smooth, poetic little phrases abound - "Lovers lie round in tangled knots" is one that strikes me.
What I have decided is this - when the Go Between's are good, they are very good indeed. When they are not so good, they are simply listenable. "When She Sang About Angels" is the absolute highlight of the album. It is the band's tribute to Patti Smith and it is a simple and pure song with crystal clear lyrics and laid back guitars. "Magic in Here", "Going Blind" and "Heart and Home" are other highlights of this short album. These are songs which really work, where a delicate balance is struck between the music and the half spoken / half sung lyrics. Unfortunately, there are some mediocre moments on the album also. At times the music is over the top in its jingly-jangly pop, especially on "The Clock".
Overall, "The Friends of Rachel Worth" is an interesting album, with some very special moments and more than enough good music to make it worthwhile. It is also an album that goes some way towards justifying the band's cult following and one that most definitely makes me want to investigate the Go Betweens' back catalogue that passed me by all those years ago.
Niamh Grimes