George Michael
A review of his album 'Songs from the last Century'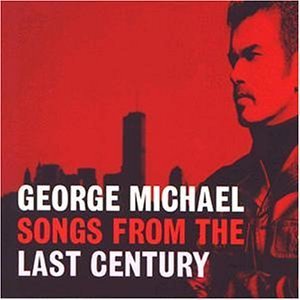 This album must have been on the cards for a long time. Having survived the 80s, the whole Sony thing, and the famous indiscretion, George Michael has continued to cultivate critical acclaim and commercial success with his recent releases including the greatest hits package 'Ladies and Gentlemen....'.
He has clearly exploited this new found artistic control to undertake a labour of love. This new offering is basically an album of covers and reinterpretations of songs which have obviously touched him. It is also a tribute to great songwriters from the past and present. As in Annie Lennox's 'Medusa', there is no other reasoning behind the chosen collection of songs.
This new album is very relaxed, easy and understated. If you loved 'Older' then this album will be a sure winner for you. The underlying smoky, decadent jazz motif which pervaded 'Older' has been given the star production treatment. Check out 'Brother, Can You Spare a Dime', 'My Baby Just Cares for Me' and 'Secret Love'.
There are some stunning new arrangements of modern classic songs, including 'Roxanne', the current single. It's very different from the Sting version but captures beautifully the seedy yet seductive world of 'putting the red light on'.
'Miss Sarajevo' and 'The First Time Ever I Saw Your Face' also stand out for the subtle production and vocals. He's come a long way since 'Wham Rap'.
What strikes you most about the album is that it's supremely polished and self-assured. It has taken 15 years and some drama. But it was well worth the wait.
Suneet Joseph