Garbage
A review of their album 'Beautiful Garbage'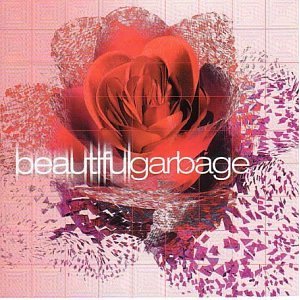 Like the Foo Fighters, Garbage in a way rose from the ashes of Nirvana (via producer Butch Vig) in 1995. Like the Foo Fighters, the follow-up (Version 2.0) was a solid effort to consolidate the fan base. And like the Foo Fighters, garbage's album no 3 could be accused of carrying the same formula a little too far.
'Beautifulgarbage' opens with the thrashy 'Shut Your Mouth', then 'Androgyny' - after starting out as a Backstreet Boys video - suddenly sways back and forth, and catchy to boot. And it's here that the main theme is revealed - yes, it's back to the days of Stock Aitken Waterman, tinny (but very well produced!) tunes and shallow lyrics (something Shirley Manson is pretty good at, love her as we do). Yep, it's 1986 all over again.
The driving guitars of Version 2.0 are left behind, and whilst there are good songs to be found here, most of those songs have been released before, by artists who let them stand up for themselves. As opposed to messrs Vig, Erickson and Marker, who prefer to let their production instincts run wild.
That said, after a few listens, it is hard not to sing along. 'Can't Cry These Tears' is a sorority dance, 'Cup of Coffee' tugs at the old heart strings, 'Breaking Up The Girl' and 'Parade' are custom-built for driving with the stereo up loud. Damn it. I've fallen into their trap. Like the decade it's based on, beautifulgarbage isn't disposable at all like I thought. A whole new generation will be secretly singing this for the next 20 years.
Make mine a Fluffy Duck, then. And don't forget the cocktail umbrella!
Ian Stalvies

Check out another review of this Garbage album right here