Four Tet
A review of the album 'Pause'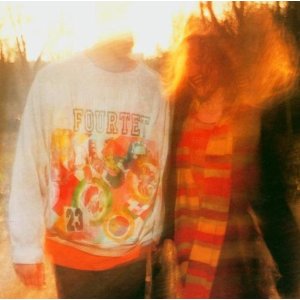 The release of Pause by indie-label mecca Domino, is testament to the awesome songwriting abilities of Ciaran Hebden. The parameters of sound on "Pause" are very similar to the previous Four Tet release "Dialogue" except with a more developed jazzy sound.
Hebden confesses that the concept behind Four Tet came about while "playing with my computer at college". With the entire album being constructed on lap top using internet archive samples mixed with some samples from a record collection built up in the past few years.
Four Tet's fascination with hip-hop and the more adventurous guitar band is in evidence with his influences falling anywhere from Missy Elliot to Yo La Tengo. It is the latter's banks of melody which draw the closest parallels the "Pause". First track "Glue of the World" with mellow acoustics strewn with the trademark reverberated drum pattern.
Sometimes though the album owes more to the cut and paste genius of DJ Shadow, especially on the bass drum heavy "Everything is Alright" and "No More Mosquitoes".
But it's the playground sampling "Parks" which exemplifies just what stripped down simplicity can achieve. Its looped beats and keyboard sound, generically used throughout the album wrench and soothing at the same time.
With accolades already consolidating his reputation in his main band, Fridge, Ciaran Hebden, his spare time is left free to relax and dabble...just like his record funnily enough.

Colm Downes

'Pause' is released on Domino Records