Various Dance Artists
A review of 'Synthetic Allsorts'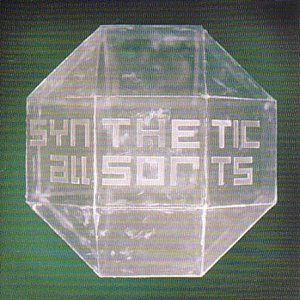 If milk were as fresh as this compilation, we'd be holding cows over our cereal. This release is so fresh that it simply cannot be overlooked. Not only is a 100% Irish electronica compilation on CD and double vinyl almost unheard of, this one matches anything in a similar vein being released internationally.
It can't be true, I hear you cry. Well, a quick glance at the track list may quench some doubts, but if contributions from reputable names like Decal, Daniel Figgis and David Donohoe aren't enough to stop you stroking your chin, then maybe the rest will.
Ambulance- who are currently releasing on Mike Paradinas' label, 'Planet Mu'- offer a beautiful Burnt Friedman style ditty. Toirse (best known in Dublin as an 'Ultramack' DJ) has managed to somehow combine the best elements of dance floor with the pure emotion of electronica. Spectac unveils soothing harmony under tightly programmed insect beats, Dunk's 'Down with HTML' will do no less than make you cry (in the best possible way), and Rod's tune will satisfy even the most hardcore Boards of Canada fans. Americhord, Dave Cleary, Mick Morris, Trev?there's not enough space to wax lyrical on all the treats that await; this is more than an antidote to a hard weekend, it's further indication that this country is a real contender in the world of electronica. Now that's fresh.

Karla Healion

Released on Front End Synthetics records in January 2002.