David Holmes
A review of his album 'Come Get It, I Got It'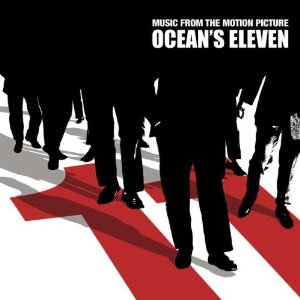 Less than two months since the release of the Ocean's 11 Soundtrack, Belfast's premier producer/dj David Holmes returns with his second mix album and the first release for his new 13 Amp Label.
'Come Get It?' opens with a piece of dialogue which some may remember from Grandmaster Flash's hip-hop classic "Adventures of Flash on the Wheels on Steel". However what follows is not a mix of some of the finest hip-hop scratching and floor-filling this side of Brooklyn. Instead, over the fifty-plus minutes of this record, the listener is treated to some of the most laid back and indeed alternative soul, jazz and blues on record. While the words "chill" and "out" combined are so abused these days, Holmes manages to manipulate them into something fresh and rejuvenated.
The album is also tinged with psychedelica. Sixties folk singer Sixto Rodriguez sings about "silver magic ships, you carry / jumpers, coke, sweet mary jane" on the track "Sugarman". This theme continues on the following track "Effectin", which informs us about LSD experimentation. This is also the first of nine tracks on the album from Free Association, Holmes's new side project with Stephen Hilton. The fact that these new tracks blend in so effortlessly with songs that came thirty to forty years before them, is further proof of the necessity of Holmes not only to dance, but to music itself. His mixing is spot on throughout the record, yet you hardly notice his tinkering. By adding electronic elements to the old tracks, Holmes seems to bring them to a level plain with his own material, both in terms of generation and sound. Perhaps, more than anything, this is one of the funkiest records you will find on the shelves, and this can be certainly be seen in tracks like Johnny Jones & The King Casual's version of Hendrix's "Purple Haze". This track is like nothing you have heard before, and provides a different, more soulful approach to the classic.
If you ever doubted the size of this man's collection, this record provides ample proof that there must be thousands upon thousands of records lying around chez Holmer. The sourcing that went into this record must have been unbelievable, and just shows how eclectic Holmes is (after all, his latest musical fetish is apparently Czech soundtracks).
'Come Get It?' is an absolute gem from start to finish, and highlights the constant evolution of Holmes's career. While musically different, Holmes's music bares many similarities to Radiohead, in the sense that he never does anything twice. If this isn't enough to convince you to buy this album, just look at the title again? Get It!
Ciaran Ryan

Check out a review of David Holmes' soundtrack to the film Ocean's 11.