Cousteau
A review of the album 'Cousteau'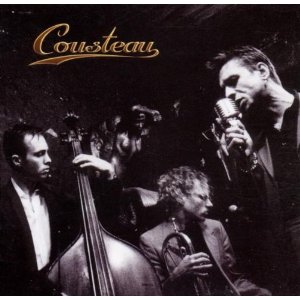 It is not original for a band to use the lushness of Scott Walker's eponymous solo albums as a blueprint, but it is unusual for that band's debut to be a success. Our own Divine Comedy took a few attempts before hitting pay-dirt with the archly ironic, Casanova. Unlike Neil Hannon, Cousteau envelope their grand ballads in Bacharach strings with no hint of a smirk on their faces and tread a romantic path worn bare by the likes of Tindersticks and Nick Drake. Indeed, Tindersticks' arranger, Ian Caple, produces this album.
Cousteau is pretty much a rerecorded version of the band's debut album, released last year. Cork man, Liam McKahey's lugubrious vocals dominate; a lush, velvety instrument that reminds me of Scott Walker obviously, but also of Mark Lanegan, lead singer of that great Seattle band, The Screaming Trees. The album starts strongly. The single, 'The Last Great Day of the Year', has an infectious flugel-horn hook and charming melody. While many debut albums start brightly but fade away, Cousteau gets better. 'How Will I Know' is my favourite tune and the tinkling piano intro to the wonderfully titled, 'You Are My Lunar Queen', is another highlight.
''Still, for such timeless romantics, the songs sometime lack passion. Indeed, only the last song, 'Of This Goodbye', allows the band to unwind and the mannered understatedness of what has gone before disappears. Sometimes a blast of noise can tug the heart-strings more than a string quartet. Overall, this is an excellent debut and deserves to be more widely heard.
Stephen McNulty