Colm Quearney
A review of the album 'The world's not round'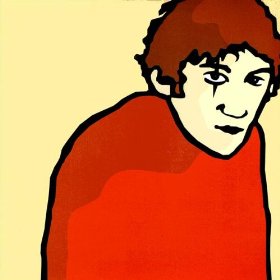 Colm Quearney is a man released. Free of the 'shackles' of two of the most 'progressive' (in the best sense of the word) bands on the Dublin scene over the last decade, the making of his new solo album 'The World's Not Round' must have been therapeutic for this singer/songwriter/guitarist (also in the best senses of the words!)
A well-produced 10-track album that swings from moody instrumentals to clear melody-driven rock'n'roll (opener 'Reckless' and 'The light'), this collection of songs gives us the distinct impression that this first foray into solo-land for Colm is but hinting at the wealth of song-writing talent that this man possesses. Former guitarist with oft-experimental 'Dragonfly' and 'Lir', Quearney plays it more middle-of-the-road here and though lyrically-limited, the end product is an excellent 'first rung of the ladder' bunch of tracks that will gig well. He reverts to the 'less-is-more' approach at certain points on the album for 'Blame' and 'Matador' before rounding off with a foot-stomping instrumental 'Strange Vibration'.
Having displayed his original and talented guitar-playing with Dragonfly all those years ago, Colm Quearney replaced keyboard player David Hopkins in Lir (bassist Robert Malone guests on 'Landscapes' on this album) to help steer one of the most exuberant bands to come out of Dublin in the 90s in a brand new direction thanks to a brand new guitar-heavier sound. His song-writing skills immediately came to the fore (Temple Child on 'Nest' is a classic example) but legal wrangling (the band being sued by a former manager) and a difficulty in getting all the band members moving in the same direction has meant that Lir will always be unjustly known as one of those bands who 'could have'.
With the imminent return (from New York) of Hopkins, Colm has made the move at the right time and you get the feeling that, if the music world isn't round, then he may not yet be sailing close to the edge but he's got the horizon in sight. In the best sense of the word, of course.
Brano

Download Colm Quearney's song 'Landscapes' for free on CLUAS.com