Cappadonna
'The Ying and the Yang'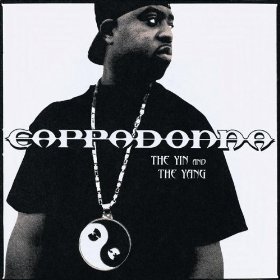 Following a promising debut as one of the sparse glimmers of mercy on an otherwise disappointing "Wu-Tang Forever", the tenth member of the Wu-Tang Clan - Cappadonna - follows-up his coldly received solo debut "The Pillage" with "The Ying and the Yang".
Normally Wu-associated recordings are, with the exception of vocals, the brainchild of Clan henchman, the RZA. But the ensuing media backlash and commercial exhaustion of the Wu empire, after repetitive and formulaic solo attempts such as "The Pillage", forced RZA to pledge there would be a cut down on the homogenous, production line hip-hop regularly being churned from his sampler.
Thus, in an attempt at a fresh sound, production controls on "The Ying and the Yang" were passed to various guest producers including 8-Off and the promising Neotek on the brilliant stand-out tracks "The Bread of Life" and the dub-based "One Way to Zion". The RZA, instead, serving as the ambiguously titled "executive producer".
In comparison to Raekwon the Chef's "Only built for Cuban links" and Ghostface Killah's "Ironman", the Don's album fails to ignite as a body of work, quite like his brothers in Wu featured here on this album. Any kisses of life that do appear just cannot resuscitate an album featuring musical corpses "Super Model" and "We Know".
Curiously though, the rhyming that brought him such acclaim from the Wu-Tang's second album is apparent here. He has talent in abundance. All that is required is to look around and bank the quality people that surround him on certain tracks. In his own words Cappadonna admits "If I can't kick it with substance and knowledge, then I can't kick it at all". This should serve as food for thought before draughting in Da Brat for help when he has the tools to equip himself with a classic.
Colm Downes