Amos Lee
A review of his album 'Amos Lee'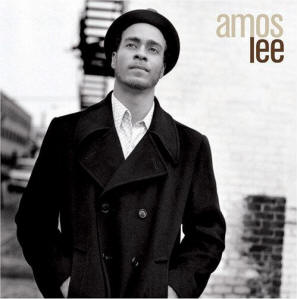 Review Snapshot:
Former schoolteacher Amos Lee has attracted widespread attention due to his support slots with Bob Dylan and his soulful, fresh sounding songs. This is a fine debut from a songwriter who will be around for a long time to come.

The CLUAS Verdict? 7 out of 10.

Full review:
The opener 'Keep It Loose, Keep It Tight' on Amos Lee's self-titled debut album sums up his sound superbly - lyrics that marry vivid imagery with a pleasant rhyming scheme, vocals that comfort and a blend of instruments that never try to steal the limelight, always allowing Lee to work his magic.

It is radio-friendly, armchair-sinking, sunny-day, and rainy-night pure soulful pop. And Lee exploits that formula throughout this eleven-track album without it ever feeling repetitive, as there are plenty of varied song structures, an inclusion of gracious backing vocals and numerous tracks of stirring lyrical content.

'Seen It All Before' follows the opening track with a helping of soul-tinged vocals on top of lyrics that are cracked and complete in equal measures. One of the best characteristics of Lee's music, voice and song writing is that aching vulnerability that he gently exposes.

His lyrics play off the same styles of Jim Croce and James Taylor but his vocals are more like those of Ben Harper. In contrast to this, he maintains a stream of individuality throughout. This is evident when he introduces his own reggae tint on 'Give It Up', toys around with structures on 'Dreamin' and 'Soul Seekers', and delves back into a soft textured tune like 'All My Friends'. The pleasant flow remains intact despite his willingness to jump to and from different arrangements.
Songs like 'Colours' and 'Black River' mould seriousness with an element of mischief. These are the type of songs that Lee seems to have the most fun with - but it is the more sonorous tune where he is at his best. 'Love In The Lies' is a perfect example of this - tingling guitar playing, soft percussion, sweet-tempered vocals and fetching lyrics. It is the kind of song that can appeal to a listener when they are experiencing different moods, and this could be Lee's greatest gift.

For a debut album, this is very impressive and Lee is someone who you should take note of, as great things are sure to come from him in the near future.

Gareth Maher

To buy a new or (very reasonably priced) second hand copy of this album on Amazon just click here.