Aaliyah
Review of her album 'I Care 4 U'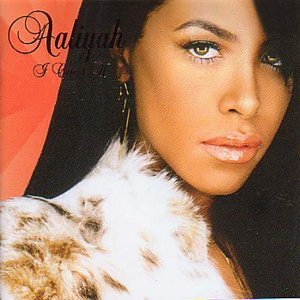 The untimely death of Aaliyah Haughton in a plane crash in August 2001, created a feeling of immense loss among some in the music industry. Aaliyah was fast becoming one of the most respected young singers and many believed she was only finding her true voice and talent at the time of her tragic accident.
This release is a 16-track collection, comprising of her greatest hits and a handful of unreleased tracks. During her all too short life, the 22 year old released 3 full-length albums. Listening to these CDs now, it is obvious how much Alliyah grew and progressed in her lyrics, style of songs and in particular her growing confidence in her own voice.

Kicking off with her debut single, the R. Kelly produced "Back and Forth"; it harks of early 90s party songs. The downside is that this was back when she (or her producer) appeared to have little confidence in her voice and let the music take over too often. Then again this is a classic and very danceable party anthem and is instantly recognisable.
The mood and tempo does temporarily change with the soft romantic ballads such as "One In A Million" and "I Care 4 U". These tracks gave her room to display the more sultry, sassy side of her voice as it glides alongside the relaxed R&B beats.

The main feature - and greatest pull of this album - is the long awaited offering of six unreleased songs, the best of which is the recent single "Miss You". Poignant lyrics ("it's been too long / and I am lost without you") mix well with a thoughtful, reflective, laid back tune. As this looks likely to be the last Alliyah single, it seems like an important and appropriate closing statement.
Another new track is the bizarre "Ericka Kane". Sarcastic, almost humorous lyrics running alongside a rather bland tune, makes this song my one major concern with this album.
Although strangely certain major hits (such as "Four Page Letter") are absent this does not cause too much annoyance when you consider how much great work is featured. Other tracks that simply demand to be mentioned are "Try Again" and "Are You That Somebody" (from the "Romeo Must Die" and "Dr. Doolittle" soundtracks respectively).

We will never know how far Alliyah could have gone and all the great music we have missed out on. Thankfully a lot of music was made in her short life and this collection acts as a fine introduction to a much missed artiste.

Graham Smith

To buy a copy of this album on Amazon just click here