Nero
A review of their album 'Nero'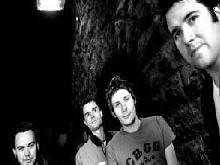 Review Snapshot:
This is the first proper release from the Dublin-born, San Francisco-based rock band. With crashing guitar licks, drums of sabotaging prowess and cleverly written songs, Nero could be a contender to resurrect the indie rock sound.

The CLUAS Verdict? 7 out of 10.

Full review:
Just like Stand, Nero left behind the Irish scene to improve and succeed as a band in America. It is usually the hardest task in a band's career to crack America but Nero now find themselves on the opposite end, trying to crack Ireland. It should be easy for them as they are good enough to be noticed. Although, with not many gigs on Irish shores completed and not publicity attached to the release of this Ep, they are yet to be as noticed.

The opening number 'Live With Answers' is a savoury helping of indie rock with an Americanised feel. Robert Davis' lead vocals pull the listener in as the drums crash and guitars squeal around his voice. It is a lively track with a solid frame of catchy chorus, good music and fresh sound. The momentum is kept on a high with 'Community' where again Davis controls the listener's attention throughout. Jason Duffy's contribution stands out with his craftsmanship like mastery of the drums. Gavin Coleman injects some fine slivers of guitar licks while Neil Gannon provides pummelling rhythms with his bass. The song breathes with an enthusiasm that transfers into being the band's hook. Their lyrics are good but it is the combination of vocals/music that keeps the listener intrigued.
On 'Smokescreen', the band showcases their collective talent. Gannon's backing vocals work well with Davis' singing and again the music is on top form. More winding riffs and hammering of chords evolve from the guitars while Duffy pounds away, helping to create an almost bohemian aptitude to the band's sound. Everything on this upbeat track is timed to perfection from the execution of drum solos to the commanding of the vocals. The mood then dips slightly with 'Dissolve' revealing a depth to the band's sound (Davis practically ushering the words out in a strained tone) and lyrics (with heart of fire, no real desire, you're facing the rapist of mine). The tempo is once again revived on 'I Keep Your Dreams' where Peter Buck (R.E.M.) adds extra relish with his 12-string electric guitar. The tune is radio friendly in the way 'Harder To Breathe' was for Maroon 5, not poppy but indie enough to appeal to a wider audience. The final track 'Watch For The Sky' contains a purity that is not as noticeable on the other five songs. It cascades along with a simple drum beat and easy guitar playing while the vocals reel the listener in slowly. Not the best song on offer but still very good.

If this Ep is anything to by, then Nero are definitely a band to watch out for. Their sound comes across as being excellently mastered with the timing on instruments and vocals never overstepping its reach. A lot of credit has to be heaped upon Barrett Martin who produced each track (except for 'Live With Answers' produced by Jack Douglas) superbly to make the band's sound that bit more appealing.

Gareth Maher