This article was first published
on CLUAS in October 2006
Beijing Beat: Bringing rock to China
Organising China's only international rock festival...
The brains behind Beijing Pop Festival Jason Magnus talks about getting Sebastian Bach and Placebo to play China's only international rock festival...
---
Mark Godfrey, a CLUAS writer since 2002, is now based in China from where he files the 'Beijing Beat' column

"We had a thousand security officers last year and 600 this year." That's progress for Jason Magnus. It's also a sign of how far government relations can take a rock promoter who has managed to bring some of the biggest names in popular music to a park in the most rarefied district of the Chinese capital for the Beijing Pop Festival. Hiring a large chunk of Chaoyang Park was costly and difficult but Magnus is doing something right. "Last year we had one stage. This year we have three."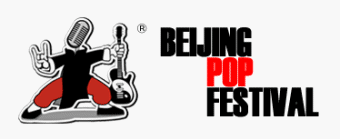 Former Faith No More frontman Sebastian Bach proved the surprise hit of the September 9-10 festival, wowing crowds with 1980s metal music and tunes honed from a recent tour with fellow revivalists Guns n Roses. "He's very close with Axl Rose. Eighties metal is well and truly alive if you saw crowd reaction." Putting an overweight has-been with a penchant for sleeveless leather jackets and Davy Crockett trousers on a bill with the more artful British-based Placebo and Supergrass was a gamble that paid off, claims Magnus. "If anything Sebastian Bach is having a big career rival. He's all over VH1 in the UK and he's on the Gilmore girls TV show in the US. It was a very good time to bring him."

Fans - 12,000 tickets were sold for the festival - came for lesser names too. Festival organizers had to choose from 85 foreign acts who applied for the honour of a festival slot after hearing about the successful launch of the festival in 2005. Among those Magnus settled on were Swedish songstress Karin Park and rock act Don Juan Dracula from Norway. Another hit with this year's crowd was rising New York alternative hope Johnny Hi Fi. "There was a big roster to choose from but very important that we brought bands that were known." The choices paid off. Don Juan Dracula "killed the crowd" on Saturday, says Magnus. "These are perfect as support acts along with the big Chinese acts." The glut of foreign support acts seeking a slot at the festival is proof of the festival's reputation. "Word has spread. We now represent international music festivals in China. We're the China rep in the global calendar of rock festivals."

Finding talented local acts is not so easy however. "There are many bands out there but finding very good quality groups is difficult." Local bands higher up the bill this year included Beijing-based Muma, an alternative rock group signed to Magnus" own Rock For China Artists label. Also on stage was Ulalamu, a Tibetan rock act. "Most people come for the big foreign headliners but at least 50 to 60 percent of your acts should be local Chinese." The foreign and local headliners complimented themselves this year, says Magnus. "A lot of AK47 fans probably listened to Skid Row." Local hard rock act AK47 played to an evening crowd of 2,000 which swelled to 12,000 by the time Sebastian Bach took the stage. "And that's still healthy. A band like AK47 wouldn't normally play to that big a crowd."

Foreign fans came from as far as Canada and Australia for this year's festival but locals turned out in larger numbers for the shows. Expatriates accounted for 90 percent of last year's audience but the numbers swung right around this year, with 85 percent of the audience this year drawn from Chinese rock fans. "This is exactly what we want, and it's exactly what bands want." Local fans came from afar. "We sold tickets all over China, in Guangzhou, Shanghai and Xian." Rock music is usually a minority taste in China next to karaoke and wholesome local pop acts which regularly fill stadiums. Rock fans are "poor but passionate?" says Magnus. "That's why I want to do the fest in mainland rather than Hong Kong."

His timing was impeccable. Magnus pulled the Beijing Pop Festival right in behind the Beijing Music Festival, a government effort to modernize the capital into a cosmopolitan metropolis worthy of hosting the 2008 Olympics. Being sponsored by the government-sanctioned festival allowed Magnus source performance permits and visas for artists. A complex web of government relations woven by Hong Kong-raised Magnus also centres around Poly Culture and Arts Company, a state-owned firm which also helps Magnus secure performance permits and provides rooms in the company's downtown hotel.

Britpop pioneer and troubled Stone Roses frontman Ian Brown headlined the inaugural festival, in 2005. Also topping the bill was Common, a US rapper. "It was my dream to run a rock festival?there are many in Asia but none in China." But crowds of moshing, jostling rock fans may not typically gel with a stated Chinese government goal of a "harmonious society." Communication is vital, says Magnus, who spent a year and a half convincing government officials to green light the permits for the first edition of the festival. "It's very important we work closely with government to let them understand that rock n roll is just a cultural event."

Divesting of the spectre of a hordes of immoral, hairy foreigners playing to throngs in a park in downtown Beijing took time - and hence the tame title, Beijing Pop Festival. "It's not so much that's it's rock but that's it's a standing event. If we were doing a seated indoor event it would be very easy. We'd just need a performance visa. But there are no seats and we have a lot of artists and spectators. So it was difficult getting permits."

It was while attending university in the US that Magnus, who has retained the upper-crust English accent of the land of his birth, honed a talent for spotting talent and building relationships with musicians that has helped source acts for his new festival. "I was a critic for the Current while in university in the States, it's a big music magazine on the east coast. You go to gigs and you meet people. I built up relationships with a lot of the agencies and management and even the bands."

Stints back in England were spent making connections in the Brit-pop scene before Magnus returned to Hong Kong. "Over a period in time you get involved in the scene and you get to know the musicians. For example I know a lot of musicians out of Oxford and we invited Supergrass from there for this year's festival." Personal relationships have helped confirm acts faster when Magnus came back to China to set up Rock for China run out of Hong Kong office (Magnus later opened an office in Beijing to house a live events company which would run the Beijing Pop Festival). "I try not to go through the established agency route where you go through three or four middle men before you actually get to the artists."

The novelty of playing in China, the world's most populous nation and a burgeoning Communist state, makes negotiating contracts with bands easier too. "They're totally fascinated by China. Acts like Supergrass and Sebastian Bach have pretty much performed in every country. They've had ten or fifteen year histories and China is a last frontier. It's a whole new market for them. They don't know what to expect. So if there's an opportunity that arises to play here they will look at it very seriously."

Not unexpected perhaps for someone who drives a sports car on the back of earnings from a full time role in real estate investment, Magnus" festivals are profit making enterprises. Sponsorship accounts for more than 50 percent of revenue - the rest comes from ticket sales. "We talked with 40 or 50 potential sponsors and chose five top tier sponsors..." Corporations who made the cut were Mastercard, Motorola and Burton snowboarding. Less likely sponsors include Korean telecom conglomerate SK and US printing firm RR Donelly. Firms chosen as "cosponsors" were Hennessey VSOP, Coca Cola and TCL, the only major Chinese company to sponsor the event.