Metallica
A review of their album 'S&M'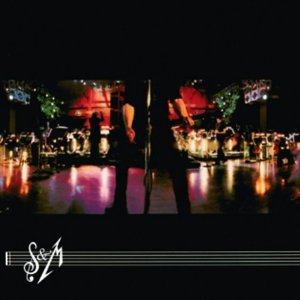 Metallica in concert with the San Francisco Symphony Orchestra? Not necessarily a combination that would spring to people's minds too readily. Nonetheless, the two combined to play two concerts in Berkeley, California in April 1999. The end product of these two concerts is the two CD set 'S&M' featuring 22 songs. The CDs include a few oldies from 'Master of Puppets', more recent material from the 'Black' & 'Load and Reload' albums as well as two new songs.
Combining rock music with orchestral arrangements is nothing new. A quick look at songs like Zeppelin's 'Kashmir' figures that one out. Still though, Metallica aren't exactly the band you'd think of first for an endeavour like this, especially given their speed metal past. With this past in mind, it comes as no surprise that they haven't included anything from 'Kill 'Em All'. What we do get is a lot of songs from the more recent albums as well as two songs each from 'Master Of Puppets' and 'Ride the Lightning'. It is the more recent material that is suited to Michael Kamen's orchestrations.
In the sleeve notes to the album, Kamen, who arranged all the orchestral parts and conducted the orchestra, describes the end result of the collaboration as a "Wagnerian Orgasm". To be honest, that's just blowing his own trumpet a little bit too much. On the faster songs, like 'Master of Puppets' and 'Battery', the orchestra sounds out of control. The arrangements become confused and drown out the band a little bit more than they should. The result ruins the songs a bit. On tracks like 'One', which I really thought could be enhanced by an orchestra, the same is true. The orchestration is overly complex and spoils the song. However, some numbers succeed, and not just tracks like 'Nothing Else Matters'. 'Enter Sandman' and 'Sad But True' come across very well - the mix of band and orchestra is just right. 'Bleeding Me' and 'Hero Of The Day' are another two that sound fantastic.
All in all it's a pretty good album. It has moments which are genuinely impressive, which made me think that the whole experience could have been a lot better were it not for the overly complex arrangements. If you're a fan it's certainly something worth having in your collection. If you're not, it's certainly an oddity worth listening to, even if you do just laugh at it, as one sceptical friend did.
Eamonn Carey