Cluas Gigs of the Fortnight
The best gigs across Ireland during the period 15-28 January 2007...
Gig of the fortnight is........ Rest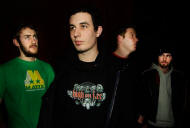 Where and When?


Cyprus Avenue, Cork - 26th January


Roisin Dubh, Galway - 27th January

Why? Instrumental bands are pretty few and far between in Ireland and those that there are here run the risk of being overshadowed by the consistant brilliance of the Redneck Manifesto.

That's not to say that there aren't other bands around the country making wonderful vocalless rackets. Amongst those are Cork's Rest.

Their debut album burning in water, drowning in flame was a wonderful piece of early-Mogwai influenced fury and they've got a new mini-album Operation:Impending Doom coming out at the end of the month and begin their launch tour with this brace of dates.


Best of the Rest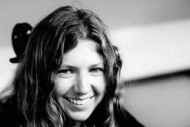 Who? Vyvienne Long

Where and When?


Crawdaddy, Dublin - 22nd January


Cyprus Avenue, Cork - 26th January

One of the country's most unique acts and definately one for those who would cite "quirkiness" as something they look for in music.

What started out a couple of years ago as a bit of a sideshow during Damien Rice gigs has now blossomed into EP's and numerous TV and Radio appeareances; in the meantime Vyvienne Long has also developed from a hugely nervous looking solo performer to one who looks like she's having the time of her life when performing her own material.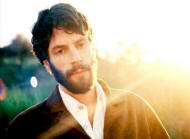 Who? Ray Lamontagne

Where and When?


National Stadium, Dublin - 17th January


Opera House, Cork - 18th January


Waterfront Hall, Belfast - 20th January

Mysterious fella Ray Lamontagne. Inspired by an obscure Steven Still record to pick up a guitar and make music the resulting album Trouble sounded like a cross between Van Morrison and Tim Buckley and for a while threatened to make Lamontagne a star.

That doesn't seem to sit well with the New Hampshire native who may or may not live in a cabin that he may or may not have built himself and to which, if the mood takes him, he may or may not retreat back to. In the meantime he's got a new record out and is touring in support of it.
Also this fortnight:
Ben Folds

Vicar Street, Dublin - 21st January

Willie Nelson And Family

The Point, Dublin - 19th & 20th January


Odyssey Arena, Belfast - 21st January

CLUAS 'Gigs of the Fortnight' is compiled and edited by the CLUAS listings editor, Ian Wright.


Check out previous CLUAS 'gigs of the fortnight' chosen since this section was started back in 2004.