Cluas Gigs of the Fortnight
The best gigs across Ireland during the period 2-15 April 2007
Gig of the fortnight is........ Joanna Newsom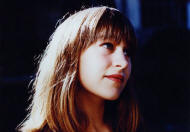 Where and When?


The Olympia, Dublin - 14th April

Why? It seems that there aren't all that many high quality gigs going on at the moment which is somewhat surprising considering that we're still sometime away from the summer festival season. There are a couple of ATP's coming up though so hopefully the next few weeks will see a number of interesting gig announcements.

In the mean time we here at Cluas towers are all about the quality rather than the quantity and you don't get much higher quality than Joanna Newsom. It's not saying much to describe her as Nevada City's finest but the young harpist has proven herself to be one of the most unique and wonderful talents in music today. A fabulous lyricist and composer last year's The Ys was this gig guide's favourite album of 2006 even if it didn't quite match the brilliance of her debut album.

This will be her first Irish gig since her debut show in the Sugar Club a few years back.

Best of the Rest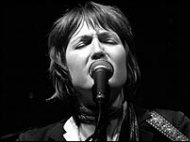 Who? Joan As Policewoman

Where and When?


Tripod, Dublin - 15th April

Either Joan Wasser really likes Ireland or her apartment in (presumably) Brooklyn is so dingy that she just has to get out of there and go on tour as much as possible. Whichever it is this will be her third visit to Ireland in the past year.
Who? Jape

Where and When?


Whelan's, Dublin - 7th April

2007 could be a huge year for Richie Egan. The Redneck Manifesto bassist recently signed a publishing deal with Universal and there are rumours of a big deal with V2 to put out his forthcoming third album internationally.

Speaking of his next record based unreleased material played at the last Jape gig in Whelan's just before New Years that album could be something of a minor masterpiece.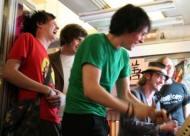 Who? Amusement Parks On Fire

Where and When?


Whelan's, Dublin - 13th April


Speakeasy, Belfast - 14th April

While rumours abound of a potential My Bloody Valentine reunion alongside The Jesus And Mary Chain at The Electric Picnic those hungry for some shoegazing NOW could do an awful lot worse then checking out Michael Feerick and co. when they visit Ireland in the coming weeks.

CLUAS 'Gigs of the Fortnight' is compiled and edited by the CLUAS listings editor, Ian Wright.


Check out previous CLUAS 'gigs of the fortnight' chosen since this section was started back in 2004.