Cluas Gigs of the Fortnight
The best gigs across Ireland during the period 7 - 20 May 2007
Gig of the fortnight is........ Cat Power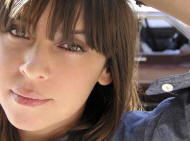 Where and When?


Tripod, Dublin - 10th May

Why? Despite the marvellous music she's made over the years I would have in the past been a bit wary of recommending a Cat Power gig such was Chan Marshall's unreliable live history and reputation for being a bit fragile. However reports over the past couple of years indicate that she's put her demons behind her and is playing the most consistent gigs of life so this could be one to really look forward to.

Best of the Rest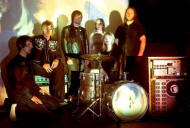 Who? The Besnard Lakes

Where and When?


Whelan's, Dublin - 20th May

Let's get the obvious comparison out of the way, The Besnard Lakes are an indie band from Montreal led by a husband and life duo. However in terms of sound the music they make has more in common with early Broken Social Scene or the Dears (unsurprising considering that Jace Lasek has done engineering work for The Dears as well as Wolf Parade and Stars amongst others) then Win and Regine's marauding gang of freaks and oddities. The band vistit Dublin in support of their rather marvellous second album The Besnard Lakes Are The Dark Horse.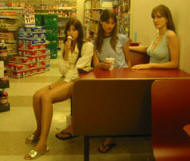 Who? Au Revoir Simone

Where and When?


Whelan's, Dublin - 14th May

All girl Brooklyn based indie-pop outfit Au Revoir Simone promise triple keyboard action on their MySpace and since their formation 4 years ago following a chance meeting on a train ride from Vermont to New York City they've been doing just that (save for the period when they were a 4-piece) and in the process they've released 2 albums Verses Of Comfort, Assurance & Salvation and this year's The Bird Of Music.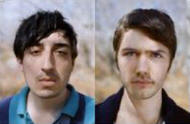 Who? Grizzly Bear

Where and When?


Whelan's, Dublin - 18th May

Grizzly Bear had to cancel their last scheduled appearance in Ireland but finally get the chance to make up for it. The band started out as a pair of friends messing about with a tape recorder recording a few tunes. The results, entitled Horn Of Plenty were passed out amongst friends and eventually wound up in the hands of Kanine Records who released the album.

Cue a couple of years of touring and the release of a rapturously received second album, last year's Yellow Houseon the Warp label.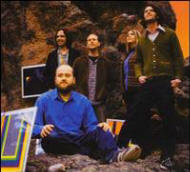 Who? Apples in Stereo

Where and When?


Whelan's, Dublin - 17th May

Robert Schneider was one of the cornerstones of the Elephant 6 recording company back in the 90?s. In addition to fronting his own group he leant his production skills to a number of bands, most notably on Neutal Milk Hotel's spectacularly brilliant In The Aeroplane Over The Sea.

Schnieder and the rest of the band returned this year with their first album in 5 years on Elijah Woods? Yep Roc label and visit Dublin while on the way to this month's ATP in England.
Also this fortnight:
Jenny Lindfors

Whelan's, Dublin - 8th May

Low

The Village, Dublin - 9th May


Cathedral Quarter Arts Festival, Belfast - 10th May

Suburban Kids with Biblical Names

Whelan's, Dublin - 10th May


Roisin Dubh, Galway - 12th May

Patti Smith

Vicar Street, Dublin - 13th May

Subtle

Crawdaddy, Dublin - 18th May

The Books

Sugar Club, Dublin - 17th May


Black Box, Belfast - 18th May

Fountains Of Wayne

Ambassador, Dublin - 17th May


CLUAS 'Gigs of the Fortnight' is compiled and edited by the CLUAS listings editor, Ian Wright.


Check out previous CLUAS 'gigs of the fortnight' chosen since this section was started back in 2004.