Cluas Gigs of the Fortnight
The best gigs across Ireland during the period 29 January - 11 February 2007...
Gig of the fortnight is........ The Decemberists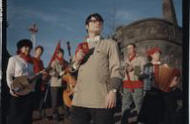 Where and When?


Vicar St., Dublin - 3rd February

Why? There are some uncharitable souls who imagine that head Decemberist Colin Meloy goes to bed every night praying that he'll wake up with a fraction of the talent of Neutral Milk Hotel's Jeff Mangum. There are other folk who are utterly besotted with the literate pop songs which he and his band produces.

Yours truly is firmly in the former camp however The Decemberists are an excellent live band and Meloy is such a fine raconteur and genuinely likeable frontman that any shortcomings are forgiveable.


Best of the Rest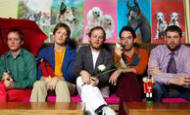 Who? Clap Your Hands Say Yeah

Where and When?


Tripod, Dublin - 1st February

Anyone else underwhelmed with Clap Your Hands Say Yeah's debut at the Village last year? It can't just be me right?

Anyway, they're back with a new album to plug. Here's hoping that they've learned some live chops in the past year.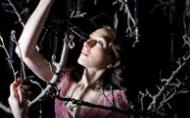 Who? My Brightest Diamond

Where and When?


Whelan's, Dublin - 6th February

Some readers may know Shara Worden as the diminutive member of Sufjan Stevens? Illinoisemakers with the massive voice who opened Stevens? gig in the Village a couple of years ago. Since then she's released 2 albums of her own under the name My Brightest Diamond on Stevens? Asthmatic Kitty label which blends the classical influences from when she studied opera at the University Of North Texas and the avante garde material she discovered when she moved to New York.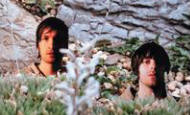 Who? Ratatat

Where and When?


Whelan's, Dublin - 9th February

The people at Foggy Notions provided many of the concert highlights in 2006 and they're preparing to repeat the feat in 2007 (and boy do they have something special lined up for the second half of February, but that's 2 weeks away), first up is genre defying New York duo Ratatat.

Comprised of multi-instrumentalist/programmer Evan Mast and guitarist Mike Stroud the pair have an unusual working arrangement with graphic designer Mast working on beats and song ideas in his bedroom studio before giving them to Stroud to work on while he's doing his day gig as a touring guitarist with the likes of Ben Kweller and Dashboard Confessional.

So it surprisingly turns out that Christopher Carrabba's inspidid whining is good for something after all.
Also this fortnight:
Psapp

Whelan's, Dublin - 31st January

Badly Drawn Boy

Olympia, Dublin - 11th February

Micah P. Hinson

Crawdaddy, Dublin - 11th February

Rest

Crawdaddy, Dublin - 3rd February


Club Headbang, Tralee - 8th February
Delorentos

Cyprus Avenue, Cork - 31st January


The Granery, Killarney - 2nd February


The Dungloe, Derry - 3rd February


Roisin Dubh, Galway - 8th February
Royseven

Speakeasy, Belfast - 7th February


Whelan's, Dublin - 8th February


Danno's, Clonmel - 9th February


McHugh's, Drogheda - 10th February


Dolan's, Limerick - 11th February


CLUAS 'Gigs of the Fortnight' is compiled and edited by the CLUAS listings editor, Ian Wright.


Check out previous CLUAS 'gigs of the fortnight' chosen since this section was started back in 2004.