Cluas Gigs of the Fortnight
The best gigs across Ireland during the period 12-25 February 2007...
Gig of the fortnight is........ The Wrens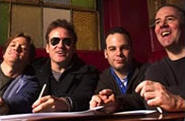 Where and When?


Whelan's, Dublin - 15th February

Why? There are times when all music hacks, both fake-internet and otherwise, should cast aside their critical eye and just come out and say how much they love a band. In my case I can't think of a more appropriate time to do so than now.

It is this writer's opinion that New Jersey's Wrens are the greatest band to ever come out of North America.

It is this writer's belief that 2003's The Meadowlands is the finest album released in this new millennium.

It is this writer's assertion that The Wrens are the best live act that I've ever seen and that anyone who misses out on this gig will in all likelihood be missing the gig of the year in Ireland.

It is this writer's duty to declare a conflict of interest here and point out that his band are supporting but that doesn't make any of the above statements any less true. cough-hack-we?re-on-at-9-cough


Best of the Rest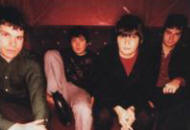 Who? ...And You Will Know Us By the Trail of Dead

Where and When?


TBMC, Dublin - 13th February

Another marvellously named Austin band. "and you will know us by the trail of dead rock a lot harder than any of the other bands from there that you need to take a deep breath in order to say their name and have released 5 albums over the course of the last decade, most notably 2002's Source Tags and Codes.

Who? Richmond Fontaine

Where and When?


Whelan's, Dublin - 16th February


Cyprus Avenue, Cork - 17th February

Freakish Richmond Fontaine fact. It's a band not a person and none of the people in the band are named Richmond Fonatine. Why couldn't Jon Bongiovi be that creative?

It's been said of them that they are slowly but surely turning into Wilco, which is no bad thing.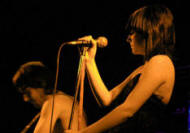 Who? Ham Sandwich

Where and When?


Whelan's, Dublin - 17th February


Roisin Dubh, Galway - 22nd February


Stables, Mullingar - 23rd February

Kells? finest (take that Ollie Cole) Ham Sandwich release their 4th single, ?Click Click Boom? on the 16th and follow it up with a trio of dates in the next 2 weeks.

Support at all gigs is the rather good Butterfly Explosion.
Also this fortnight:
Field Music

Whelan's, Dublin - 25th February

Tilly And The Wall

The Village, Dublin - 23rd February

Forward Russia

Speakeasy, Belfast - 22nd February


Whelan's, Dublin - 23rd February


CLUAS 'Gigs of the Fortnight' is compiled and edited by the CLUAS listings editor, Ian Wright.


Check out previous CLUAS 'gigs of the fortnight' chosen since this section was started back in 2004.