Cluas Gigs of the Fortnight
The best gigs across Ireland during the period 11th to 24th September 2006
Gig of the fortnight is........ Cluas.com presents The Coldspoon Conspiracy, 66e, Joe Chester & Lost (benefit concert in aid of Aware)
Where and When?


Whelan's, Dublin - 22nd September

Why? Ok maybe I'm being a bit biased here but I think we've managed to put together a pretty damn fine line-up in order to help out a very worthy cause.

I could harp on about how great all these acts are but that might be overkill. Tickets too are shifting quick so get one pronto via the WAV booking office (Camden Row or 1890-200-078).

Best of the Rest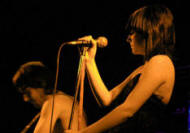 Who? Ham Sandwich

Where and When?


Whelan's, Dublin - 23rd September

Hey!!! In the mood for some Yeah Yeah Yeah's influenced indie-pop to make up for how shockingly dull the Yeah Yeah Yeah's were at the Electric Picnic? Then why not head down to Whelan's on the 23rd to see Ham Sandwich launch their 3rd single 'Words'.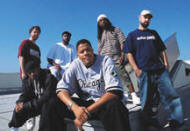 Who? Jurassic 5

Where and When?


Tripod, Dublin - 23rd September


Ulster Hall, Belfast - 24th September

Formed in Los Angeles in 1993 when the Rebels Of Rhythm and Unity Committee decided that they enjoyed collaborating so much they should do it full time Jurassic 5 have been producing some of the world's best hip-hop since they released their eponymous debut EP a few years later. They're back in Ireland for the first time in over a year and are one of the first acts to play the new Tripod venue on Harcourt St.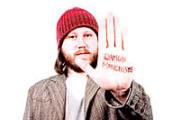 Who? Badly Drawn Boy

Where and When?


The Village, Dublin - 11th September

Damon Gough's live shows have a reputation for being quite hit and miss. Nonetheless he's one of the best songwriters to emerge from England in the last 30 years and considering how wonderful some of his material is he's probably worth the taking the plunge and going to see.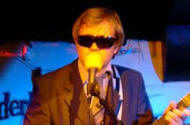 Who? Neosupervital

Where and When?


Radar Club Night, Belfast - 14th September


Cyprus Avenue, Cork - 15th September


Crawdaddy, Dublin - 16th September

Well Neosupervital's debut album, entitled 'Neosupervital' was released a little over a week and it's Neosuper - poptactular.

Following a Neosuperperformance at the Electric Picnic Tim O'Donovan and co. will be travelling all over the country in order to plug the record bring the love.

(Neo)super.

CLUAS 'Gigs of the Fortnight' is compiled and edited by the CLUAS listings editor, Ian Wright.


Check out previous CLUAS 'gigs of the fortnight' chosen since this section was started back in 2004.