Cluas Gigs of the Fortnight
The best gigs across Ireland during the period 2nd to 15th October 2006...
Gig of the fortnight is........ Sparklehorse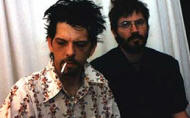 Where and When?


Whelan's, Dublin - 14th & 15th October

Why? Since forming under the Sparklehorse moniker in 1995 Mark Linkous and whoever he has felt like playing with (which has included PJ Harvey, Nina Persson and Tom Waits) have been producing some wonderful lo-fi indie pop over the course of 4 albums including this year's "Dreamt for Light Years in the Belly of a Mountain".

Support on both nights comes from the excellent Crayonsmith.

Best of the Rest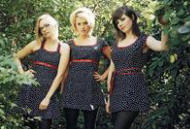 Who? The Pipettes

Where and When?


Auntie Annie's, Belfast - 2nd October


TBMC, Dublin - 3rd October

With the sort of polka-dot outfits that brings up horrible images of the Antics club in Crawdaddy each Wednesday it'd be easy to dismiss The Pipettes as all style no substance. However the Brighton based trio have updated the 'Phil Spector girl group' format with some post-post-post-post feminist (I think that's what the Sunday Times is saying we're up to now) attitude and in 'Your kisses are wasted on me' they've released on of the most infuriatingly catchy singles of the year.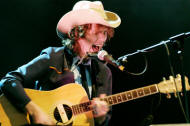 Who? Simple Kid

Where and When?


The Village, Dublin - 4th October


Spring And Airbrake, Belfast - 5th October


Nerve Centre, Derry - 6th October


Spirit Store, Duundalk - 7th October

Were he not so talented you'd feel really sorry for Simple Kid. There he goes releasing one of the best Irish albums in recent memory (SK#1), a wonderful collection of songs that sounded a bit like what the first 2 David Kitt releases would have sounded like had he ripped off been influenced by Neil Young instead of Smog and he subsequently gets quite a buzz around him.

Then his record label folds and the wheels come off a bit.

Things are looking up for the London based Corkonian though, he's got a new album out imaginatively called 'SK#2' and he's in the middle of an extensive nationwide tour.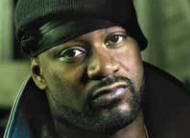 Who? Ghostface Killah

Where and When?


The Village, Dublin - 6th October

I'll readily admit to not knowing much about hip-hop but I know what I like. And I really like Wu Tang Clan alumni Ghostface Killah's latest album 'Fishscale' and it will probably follow in the heel's of Common's 'Be' and wind up being the token rap album on my best of year list. I'm like a one man Mercury Award, but without the love for the Artic Monkeys.
Also this fortnight:
Giveamanakick


Whelan's, Dublin - 5th October

The Hidden Cameras

Auntie Annie's, Belfast - 2nd October
Hard Working Class Heroes

Loadsaplaces, Dublin - 13th-15th October

Public Enemy

Tripod, Dublin - 12th October

The Rapture

Mandella Hall, Belfast - 13th October

The Fall

The Village, Dublin - 7th October

Came So Far for Beauty - an Evening of Leonard Cohen Songs

The Point, Dublin - 4th & 5th October


CLUAS 'Gigs of the Fortnight' is compiled and edited by the CLUAS listings editor, Ian Wright.


Check out previous CLUAS 'gigs of the fortnight' chosen since this section was started back in 2004.