Cluas Gigs of the Fortnight
The best gigs across Ireland during the period 29 May to 11 June 2006
Gig of the fortnight is........ Stuart A. Staples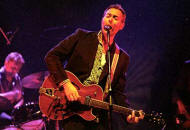 Where and When?


Sugar Club, Dublin - 31st May

Why? Tindersticks main man Stuart A. Staples recently decided to up ... no, I'm not going for the obvious pun, he's moving to France. What that means for the future of his band is hard to figure out but he does have a solo album coming out which does add credence to the rumour that after 14 years together the Tindersticks could be no more.

Best of the Rest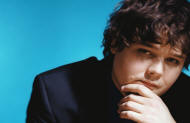 Who? Ron Sexsmith

Where and When?


Dolans, Limerick - 1st June


Sligo Festival, Sligo - 2nd June


Whelan's, Dublin - 3rd June

Ron Sexsmith is proof positive that Canadian music in the 90s was not a totally barren wasteland populated entirely by the likes of Celine Dion and Shania Twain. Arguably one of the finest songwriters of the last 20 years when he gets it right, he plays a trio of Irish dates where the material will most likely veer between the very good to the pleasantly inoffensive.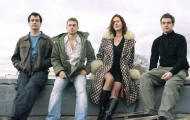 Who? The Wedding Present

Where and When?


Spring And Airbreak, Belfast - 2nd June


TBMC, Dublin - 3th June

OK folks, confession time. I know virtually nothing about The Wedding Present. They put George Best on the cover of their first album thought so they're ok in my book.

Lot's of other people like them though.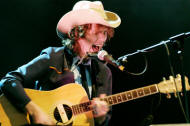 Who? Simple Kid

Where and When?


Crawdaddy, Dublin - 4th June

Things have been pretty quiet on the Simple Kid front for a couple of years now. His really quite good first album SK#1 never reached the audience it probably deserved so he went away and recorded another one, the imaginatively titles SK#2. It's out later in the year, he'll be playing songs from it at this gig.

Also this fortnight:
The Immediate


Whelan's, Dublin - 1st June

Josh Rouse

Vicar Street, Dublin - 1st June
Jason Mraz

The Village, Dublin - 31st May


Mandella Hall, Belfast - 1st June

CLUAS 'Gigs of the Fortnight' is compiled and edited by the CLUAS listings editor, Ian Wright.