Cluas Gigs of the Fortnight
The best gigs across Ireland during the period 13 to 26 March 2006
Gig of the fortnight is........ Jape
Where and When?


Crawdaddy, Dublin - 17th March

Why? Let's not kid ourselves, our national holiday is one of the most horrendous dates on the calendar. With rampaging drunken hordes of teens stumbling through the streets and fake tanned cheerleader types from one of the square states throwing batons all over the place it'd nearly be worth telling some visiting foreign dignitary that we've got oil so someone will nuke us all off the face of the earth in order to secure the supply of it.

Fortunately some small respite from the horror comes in the shape of Richie Egan a.k.a. Jape who after returning from the U.S. recently after touring there as part of the Redneck Manifesto will be playing Crawdaddy. Support comes from the loud and scary Tremors.


Best of the Rest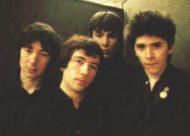 Who? The Buzzcocks

Where and When?


Empire Music Hall, Belfast - 23rd March


The Village, Dublin - 24th March

One of the first bands to put the pop in punk Manchester's Buzzcocks are one of the most influential bands of the 70's with the likes of Husker Du and Nirvana having taken cues from them.

Not content to rest on their laurels and live by their early legacy the band have averaged an album a year since 1996 and their latest ?Flat-Pack Philosophy? is said to be as good as anything they've ever done.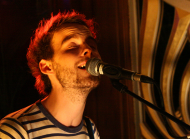 Who? The Immediate

Where and When?


Antics at Crawdaddy, Dublin - 15th March

One of the countries most hotly tipped (and instrument swapperific) bands the Immediate play the late night Antics club in Crawdaddy in preparation for the release of their new EP ?Make Our Devils? flow on the 24th. The band recently returned from the UK where they opened for The Wrens in London and more than held their own against what is quite probably the best live act in the world so this gig promises to be a good one.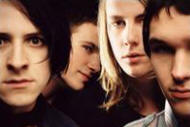 Who? The Ordinary Boys

Where and When?


Ambassador, Dublin - 16th March


Mandella Hall, Belfast - 17th March

The most aptly named band in the world, it's a worrying situation for Preston ('Just Preston. You know, like Morrissey') and co. that all their best material was written by other acts (kinda like Jose Gonzalez, but with Specials songs) but their career has been reinvigorated by celebrity big brother (for a few months anyway) so instead of being dropped by their label they're playing one of Dublin's largest venues.

CLUAS 'Gigs of the Fortnight' is compiled and edited by the CLUAS listings editor, Ian Wright.