Cluas Gigs of the Fortnight
The best gigs across Ireland during the period 17-30 July 2006
Gig of the fortnight is........ Islands

Where and When?


The Sugar Club, Dublin - 25th July

Why? Islands' "Return To The Sea" is one of the year's best albums. A diverse collection of songs featuring a who's who of Montreal indie which mixes post-rock, calypso, country and some gloriously infectious indie pop to wonderful effect.

Islands as a touring band is not so star studded, originally based around the core pairing of former Unicorns Nick Diamonds and J'aime Tambeur (who recently left the band) the band is now made up of Diamonds and a collection of music college students who he's convinced to drop out and go on tour with him. This probably means that they can play the songs better than the folks that appeared on the record, so that's a plus then.

Best of the Rest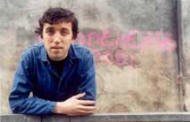 Who? David Kitt

Where and When?


Spirit Store, Dundalk - 19th July


Roisin Dubh, Galway - 21st July


Whelan's, Dublin - 23rd July


De Barra's, Clonakilty - 25th July


Cyrpus Avenue, Cork - 26th July


Dolans, Limerick - 27th July

Kittser's last original album was considered to be a bit of a turkey but last year's covers album was something of a return to form. He's got a new album due out and prior to that he's embarking on a pretty extensive tour of the country

Anyone else think his new single sounds like Franz Ferdinand?

Who? Buck 65

Where and When?


Roisin Dubh, Galway - 24th July


Cyprus Avenue, Cork - 25th July


Whelan's, Dublin - 26th July

A long time favourite at Cluas Gig Guide Towers Rich Tefrey returns to Ireland for a trio of dates this month. Part hip-hop Tom Waits, part stand up comic, part latter day beat-poet, Buck 65 is unquestionably the finest exponent of underground white-boy Nova Scotian hip-hop in the world today. If you've never caught him live then you'd better have a good excuse if you skip seeing him this time around.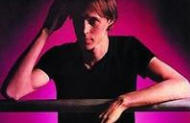 Who? Tom Verlaine

Where and When?


The Village, Dublin - 28th July

As part of Television Tom Verlaine established himself as one of the most important figures of the early punk rock era however since then he's carved out an acclaimed and eclectic solo career the highlight of which is probably the 1981 classic, "Dreamtime".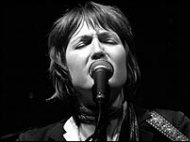 Who? Joan As Policewoman

Where and When?


Crawdaddy, Dublin - 26th July


Cyprus Avenue, Cork - 27th July

The last time Joan Wasser was around these parts she was prancing around the stage in Vicar Street in her underwear as part of Rufus Wainwright's band. Since then she's released her debut album, the Uncut approved ?Real Life? and plays a couple of Irish dates at the end of the month in support of it.




CLUAS 'Gigs of the Fortnight' is compiled and edited by the CLUAS listings editor, Ian Wright.


Check out previous CLUAS 'gigs of the fortnight' chosen since this section was started back in 2004.