Cluas Gigs of the Fortnight
The best gigs across Ireland during the period 16 to 29 January 2006
Gig of the fortnight is........ The NME Awards Tour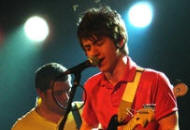 Where and When?


Ambassador, Dublin - 23rd & 24th January


Ulster Hall, Belfast - 8th January

Why? The first 2 weeks of February is stuffed to the gills with quality gigs to go to and it promises to be an expensive couple of weeks for music fans. Pickings this fortnight however are a lot more sparse.

Nonetheless, based on the hype (possibly unfounded, maybe I'm missing something) surrounding one of the acts playing on this NME Awards tour, this gig would still be in contention for the top spot at any time of the year. These dates feature We Are Scientists, Maximo Park, Mystery Jets and '2006's band of the year?, The Artic Monkeys.

Best of the Rest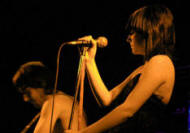 Who? Ham Sandwich

Where and When?


Whelan's, Dublin - 21st January

Ridiculous name, pretty good band. Mixing bits and pieces of the best of indie-rock from the last 20 years while still managing to sound like themselves and with a number of excellent pop (in the best meaning of the word) song in their repertoire Ham Sandwich are a band with the potential to go a long way.

This gig marks the launch of their second single 'St. Christopher'.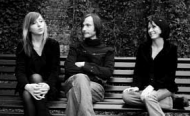 Who? Michael Knight

Where and When?


Crawdaddy, Dublin - 19th January

What's up with all the ironic worship of David Hasselhoff over the last few years? The 'big in Germany' 'star' may believe that he was responsible for the fall of the Berlin Wall but Baywatch nearly caused a wall to be put up surrounding Malibu, one so high that even Snake Pliskin couldn't get over it.

Having said that the band named for The Hoff's greatest character do a fine line in indie-pop and in 'Youth Is Wasted On The Young' released one of 2005's best Irish albums.


CLUAS 'Gigs of the Fortnight' is compiled and edited by the CLUAS listings editor, Ian Wright.