Cluas Gigs of the Fortnight
The best gigs across Ireland during the period 28 August to 10 September 2006
Gig of the fortnight is........ Tapes 'n Tapes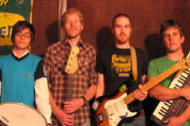 Where and When?


Speakeasy, Belfast - 1st September

Why? In recent years a number of North American cities that weren't typically regarded as musical hot spots have had their scenes put under a lot of scrutiny by the music press. Chances are that what happened to Austin, Toronto and Montreal in recent years could well happen to Minneapolis in 2008 as rumour has it that the city that gave the world The Replacements and Husker Du in the 80's is currently home to a number of really good bands.

First out of the blocks is Tapes n' Tapes whose debut album 'The Loon' caused quite the stir in the blogosphere at the start of the year prior to it's release.

If you can't make it to Belfast for them they'll also be playing the Electric Picnic.

Best of the Rest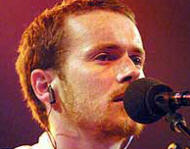 Who? Damien Rice

Where and When?


Vicar Street, Dublin - 29th and 30th August

Damien Rice was in LA last week mastering his new album. This hopefully means that the long awaited follow up to 'O' (released in February 2002 B.C.) is nearing completion. Presumably Rice will be showcasing some of the material from it at this pair of gigs.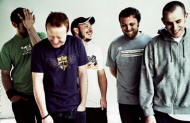 Who? The Electric Picnic

Where and When?


Stradbally, Co. Laois - 1st-3rd September

Now in it's third year, and taking place over 3 days long this year's Electric Picnic has a hell of a lot to live up to following the huge success of last year's event. The undoubted highlight of EP '05 was the only Irish appearance to date of Arcade Fire and while this years line-up lacks that sort of 'I must see this band or I'll die' type act it's still very strong with Saul Williams, Broken Social Scene, Antony And The Johnsons, the incomparable PJ Harvey and of course, the mighty Mogwai all scheduled to perform.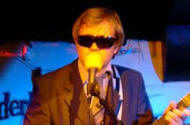 Who? Neosupervital

Where and When?


Dolans, Limerick - 6th September


Roisin Dubh, Galway - 7th September


Dungloe Bar, Derry - 6th September

Neosupervital releases his long-awaited debut album on September 1st and he's going on a pretty extensive tour at the end of the month. Before that he'll be going on a mini-tour of the West. Don't miss him if you get the chance to go.

CLUAS 'Gigs of the Fortnight' is compiled and edited by the CLUAS listings editor, Ian Wright.


Check out previous CLUAS 'gigs of the fortnight' chosen since this section was started back in 2004.