Cluas Gigs of the Fortnight
The best gigs across Ireland during the period 24 April to 7 May 2006
Gig of the fortnight is........ Nada Surf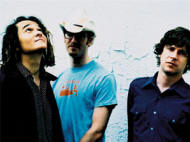 Where and When?


Whelan's, Dublin - 30th April

Why? It'd be easy to write Nada Surf as one-hit wonders but the ?popular? band have moved on from telling teens how to make it in high-school and over the last decade they've been consistently putting out albums of considerable quality, it's just a shame that less people are listening now.

This will only be Matthew Caws and co's third Irish gig ever and the first since last September's appearance in the Village. Support comes from Delorentos, who will probably set quite a standard for Nada Surf to follow.

Best of the Rest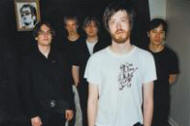 Who? Okkervil River

Where and When?


Whelan's, Dublin - 7th May

Austin, Texas is the hometown to many wonderful and wonderfully monikered bands. Explosions In The Sky, - And You Will Know Us By The Trial Of Dead, and I Love you But I've Chosen Darkness all make expansive music to match the pomp of their names. Then there's the somewhat plainly named by comparison Okkervil River. Not for them 7-minute post-rock epics, just wonderfully crafted folk-influenced lo-fi indie songs.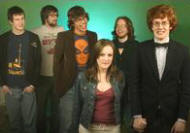 Who? The Most Serene Republic

Where and When?


Crawdaddy, Dublin - 26th April

Toronto's The Most Serene Republic are a truly historic and trail-blazing band. They were the first band ever signed to the Arts And Crafts label to not feature a member of Broken Social Scene. The band released their very well reviewed debut album ?Underwater Cameraman? last year.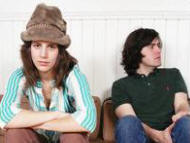 Who? Fiery Furnaces

Where and When?


Whelan's, Dublin - 6th May


Spring And Airbrake, Belfast - 29th March

The first of a batch of bands that are playing ATP and adding a quick stop off in Ireland to their itinerary comes in the shape of the mega-prolific Friedberger siblings. The Brooklyn based duo released their 4th album in as many years recently and it seems that they remain their old infuriating selves. Not that that should be a problem for their fans. Other, less patient listeners might be driven to having violent thoughts about them though.
Also this fortnight:
Kool Keith


Crawdaddy, Dublin - 30th April

Whipping Boy

Vicar street, Dublin - 29th April


CLUAS 'Gigs of the Fortnight' is compiled and edited by the CLUAS listings editor, Ian Wright.