Cluas Gigs of the Fortnight
The best gigs across Ireland during the period 10 April to 23 April 2006
Gig of the fortnight is........ Isobel Campbell & Howling Bells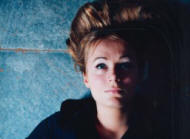 Where and When?


The Village, Dublin - 16th April

Why? "Ballad of the Broken Seas", the collaboration between former Belle and Sebastian chanteuse Isobel Campbell and former Screaming Trees/occasional Queens Of The Stone Age member Mark Lanegan is an early contender for 2006's album of the year. Campbell returns to Ireland a couple of months after her last gig here at the Sugar Club.

Best of the Rest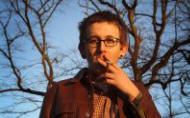 Who? The Spinto Band

Where and When?


Cyprus Avenue, Cork - 15th April


Whelan's, Dublin - 16th April


Dolan's, Limerick - 17th April

What is it about Barry Manilow's 'Mandy' these days? First The Strokes rip it off for the chorus of one of the songs on their last album and now The Spinto Band write a song of the same title but tag an 'Oh' onto the front.

OK that's a pretty tenuous connection but less tenuous is the musical connection between The Spinto Band and The Strokes, or any number of New York bands for that matter but with added mandolin.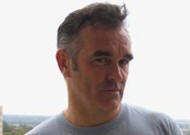 Who? Morrissey

Where and When?


INEC, Killarney - 13th April


Olympia, Dublin - 15th & 16th April

It emerged recently that the Smiths turned down $5 million to appear at the Coachella festival a couple of years ago. Morrissey will need to sell a hell of a lot of copies of his new album 'Ringleader Of The Tormentors' to make up that kind of scratch and even though he's probably the most relevant and popular he's been for a decade it's highly unlikely that he'll manage it.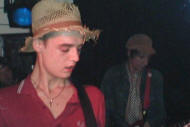 Who? Babyshambles

Where and When?


TBMC, Dublin - 13th April


Spring And Airbrake, Belfast - 29th March

Pete Doherty and the other ... 3 (I think, does it matter), return to Ireland and will probably get the 'won't someone please think of the children' crowds knickers in a twist. Can this car-crash please end soon so we can concentrate on the tunes. Oh wait, they don't have any, regardless of that the Dublin gig is sold out and the kids will probably love it.

CLUAS 'Gigs of the Fortnight' is compiled and edited by the CLUAS listings editor, Ian Wright.