Madonna
A review of her album 'American Life'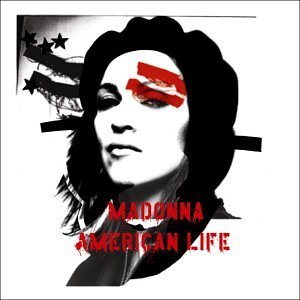 From 'Like A Virgin' to 'Like A Prayer in the '80s, and 'American Pie' to 'American Life' in the '00s, Madonna has never been one to shy away from experimenting with new sounds. And the trend continues with her new album.
On 'American Life' she teams up once again with Mirwais Ahmadzai (who produced her 'Music' album) and together they've hit the jackpot yet again. We're already familiar with the singles - the title track, and the (well below average) James Bond Theme 'Die Another Day' - but the rest of the album is different.
'Hollywood' (possibly the next single) is a slow ballad that talks about dreams and ambitions of making it here (just like Madonna did in New York many years ago). On 'Nothing Fails' she shows how well she can still carry a mellow tune, and displays the gentle side to her song writing. If this is not a future single, I'll eat my hat.
'Nobody Knows Me' contains a computerised vocal similar to what Cher pioneered with great commercial so success on 'Believe', but this one gets a bit repetitive after the first minute, but will still be huge in the dance clubs.
Definitely her most autobiographical album to date. From the listing of nannies and bodyguards on the title track to "Jesus Christ will you look at me / don't know what I'm suppose to be" on 'X-Static Process'. Mother and Father' is a song of, divided gratitude and appreciation for her mother "there was a time I had a mother / it was nice", to hatred for her dad "my father use to go to work / I use to think he was a jerk". While the lyrics may be a little corny, the thumping beat rescues this track.
For anyone who thought Madonna had dried up, 'American Life' is the perfect response, and should add to her current tally of 55 Top 20 hit singles on this side of the Atlantic.
Mick Lynch

To buy a copy of this album on Amazon just click here

Check out a feature article on Madonna's career to date.